Here's some pictures from Fourmile lake this weekend. I caught a rainbow and two lake trout (the first time I've caught any). The rainbow bit powerbait, and the lakers bit worms on the bottom. The group I was with also caught some more rainbows and lake trout.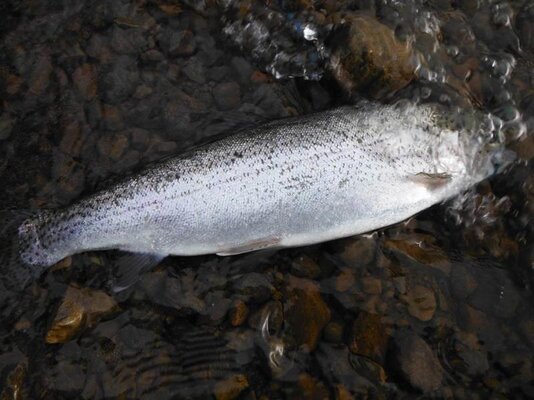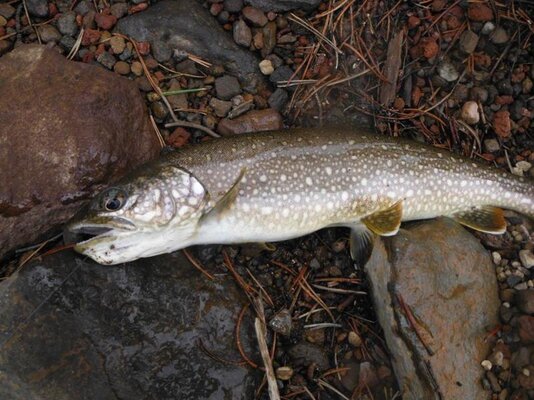 My first lake trout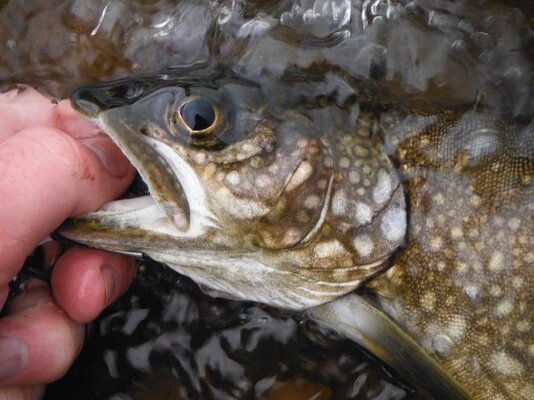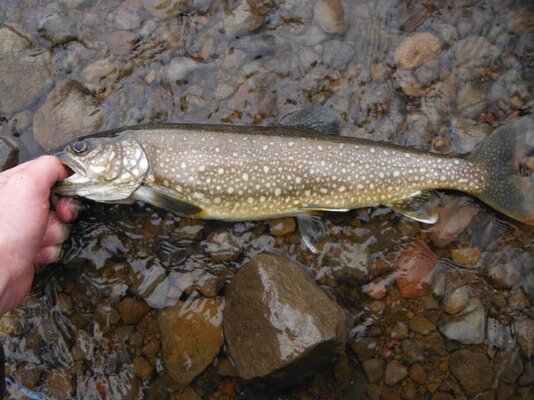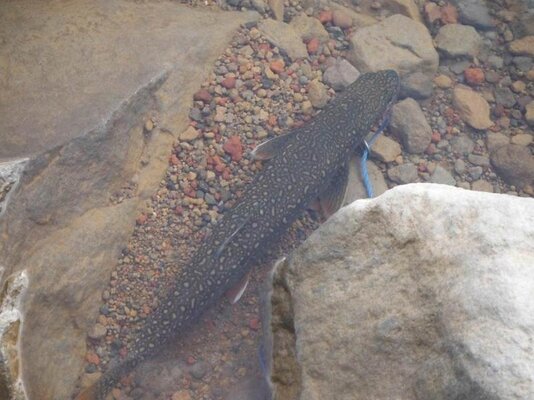 The second laker.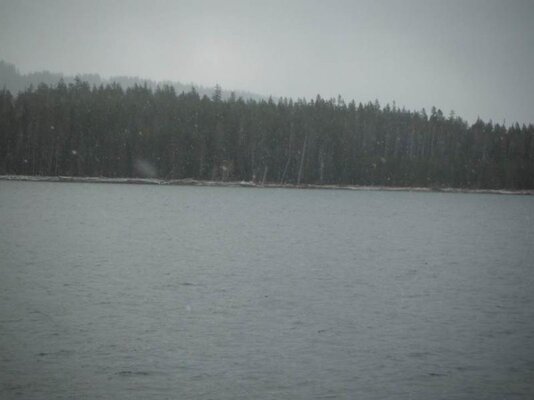 We got a little snow, along with rain, a minute or two of hail, and some nice weather: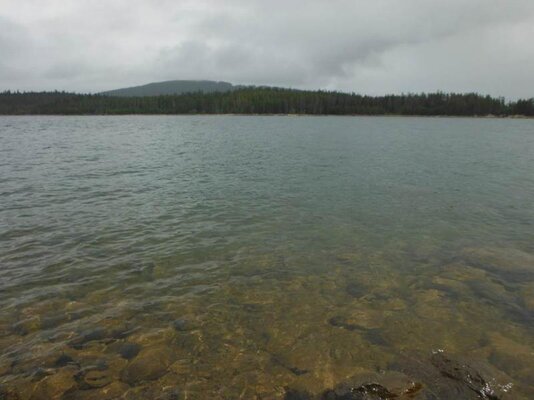 My rainbow was about 14" and the lakers were 15" and 16". The biggest fish caught was probably at least 18" long, though I didn't measure it. The lake trout seemed pretty deep, though they were within range of a long cast thanks to the steep bottom. For some reason we caught the rainbows earlier in the day, and then we got nothing but lakers after that. They fought pretty well, especially when they got closer to the surface, and they seemed to pull harder than the rainbow I caught.