So I have had my fly rod for over two year and just never really took it out and used it. I decided today I would get out there with it and put it to some good use for a change.
Well ended up getting in to some fish with it, lost one and I have people to back me up on this one and it was a very large steelie but it spooled me down to my backing line and when it got there seems the main line had somehow twisted itself around the back. The fish at this moment was at full running speed and when the reel hit this point it was a dead stop and my leader snaped.
Then got in to this fish, a not so bad size dark nook, not a fish to keep but really fun fish for one of your first on a fly rod. Yeah I know this fish isn't a steelhead and this is the steelhead area but what can I say.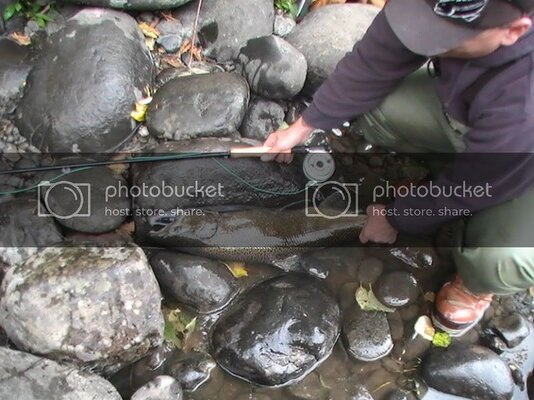 Oh but yeah this one is a steelhead though.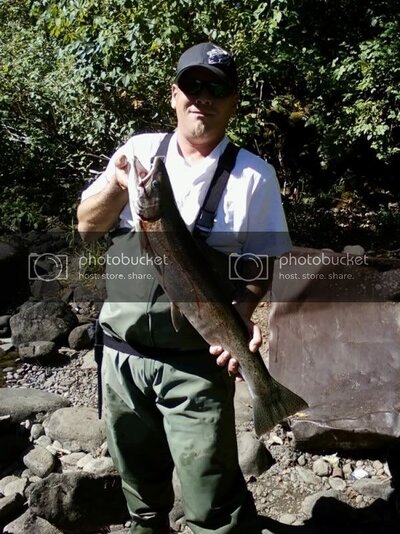 So now that I have used the fly rod and got in to some fun fish with it I have to say I like it. Not going ot say that it is the only rod I will be fishing with but think I will say it will be with me on every trip. I can't lie about it the fly rod is a fun rod to get some good size fish on and I will be hitting the water again soon with it. To think it has been hanging in my garage with the trout rods all this time lol.
CJ