finally got the boat bloody with the first fall nookie of the year. nice hatchery hen. biggest salmon i have caught on the river to date.
hit like wimp..almost didn't notice the strike. just a little tap tap....tap tap....tap tap.... i picked up the rod and held it waiting for it to load up and it never did. after the second series of taps while in my hand i hauled back and let her have it. she woke right up then. lol.
pics.
me n my feeeshy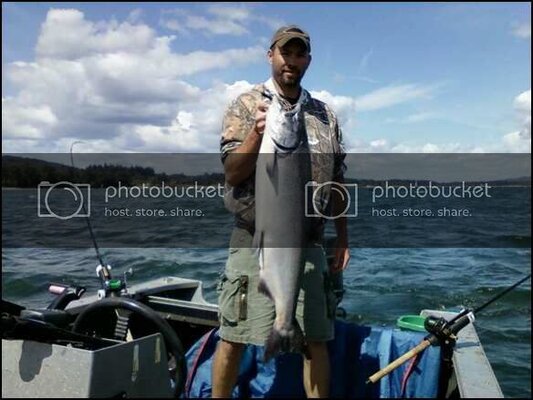 and yes...this is actually what i caught it on. lol.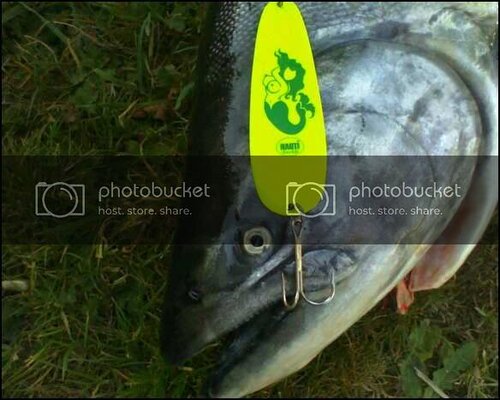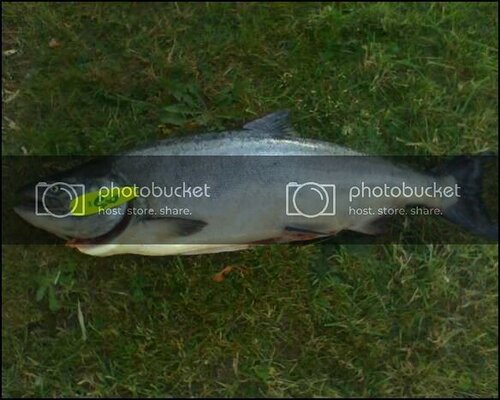 and it cut nice too. it was as bright as any springer i've caught. a nice bonus for a fall fish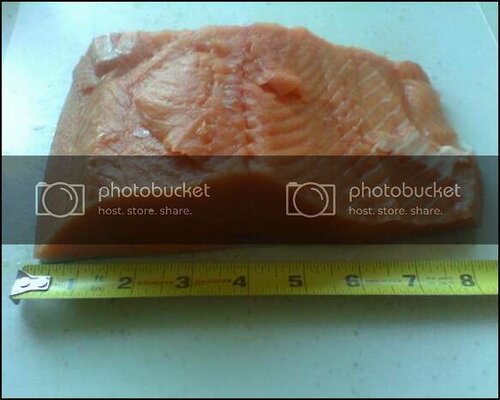 and as an added bonus.... bait!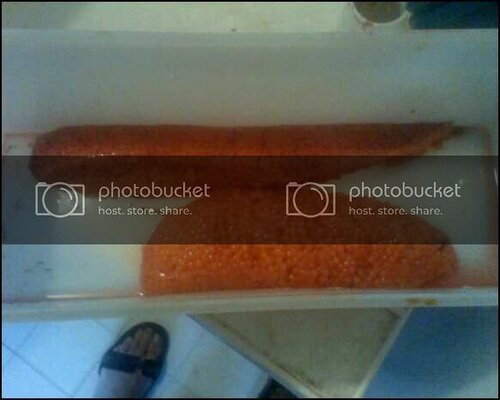 i am supposed to be fishing a derby right now, but the wind flat blew me out. couldn't even get the old war wagon sled out into the main river without fearing for my life. and that ain't no exageration.
going to go down and check it out here again in about an hour...hope the wind lays down for us.
ray: