Well its been awhile since I've been here, but I've been fishing. Visited the Fall River in Central O. in September. What a beautiful setting. I was able to tie into 7 nice trout and saw many many hugging the bottom of the stream.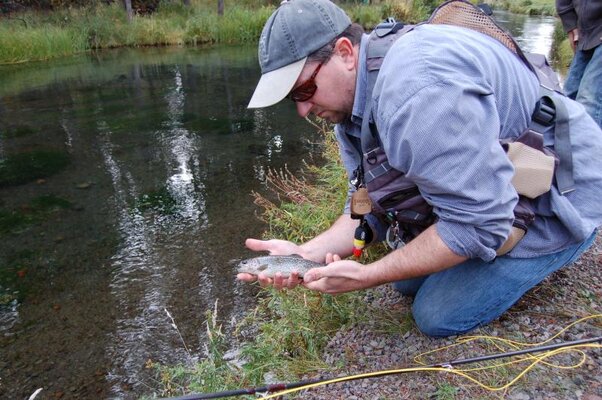 Here are some river pictures.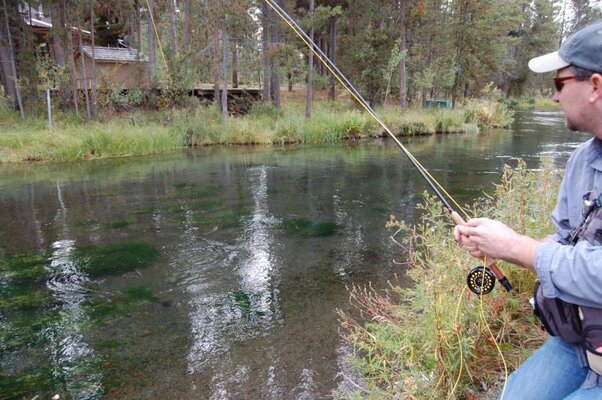 And a pic of my oldest with a trout on, it came off at the bank, just before I reached it. He was still very happy!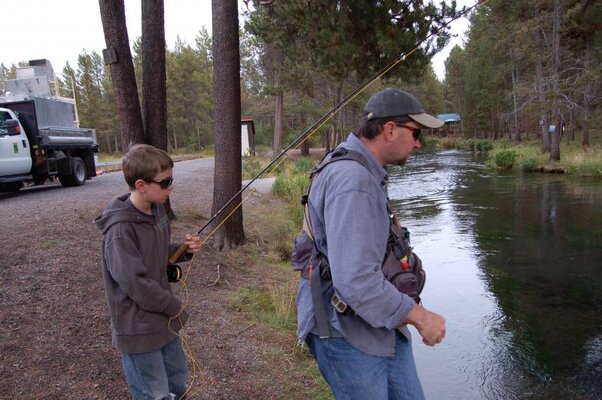 I found a new favorite trout river with this visit. Its a slow flowing, glassy topped, nightmare to not spook the fish, but boy is it beautiful there.
Last edited by a moderator: