Thursday went back to the blood hole and came home with more tastyness.......
bite was mainly in the up tide. Got into a nice native hen Coho for my first fish weighed in on the digi at 14.3#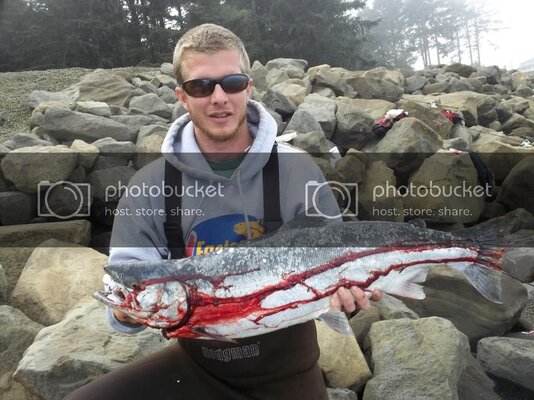 next fish, my buddy got a great fight form this 12.6# native coho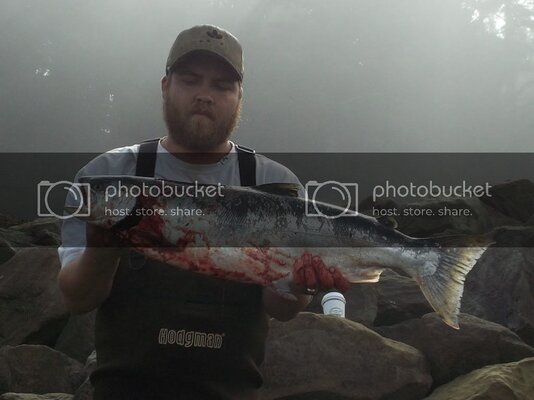 then i hooked up again with a 7 lb native which we released cause i already had my 1 nate for the day.
again my buddy hooks up on a beauty of a coho native...he was already tagged for a nate as well so back in the drink this awesome fish went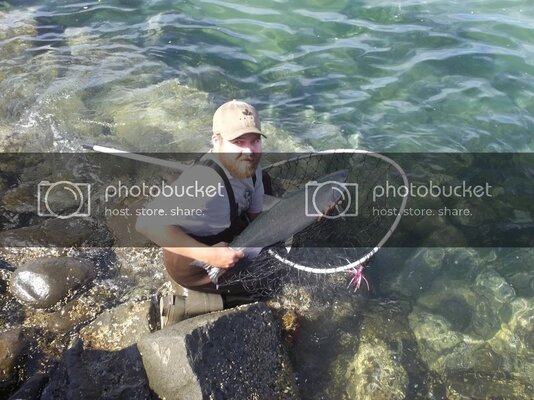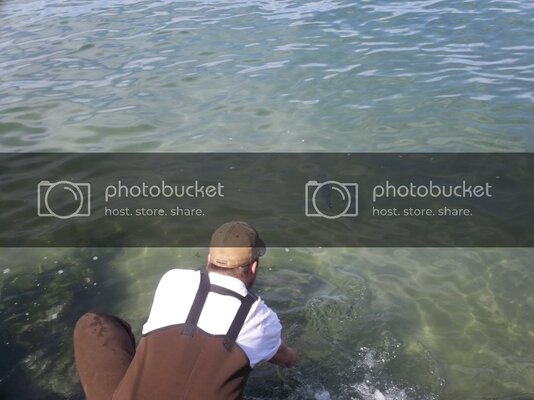 and finally, here is my other friend with his limit of 1 clipped coho, and 1 native coho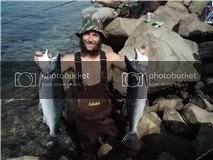 ......he was on the other end of the hole!
I said blood....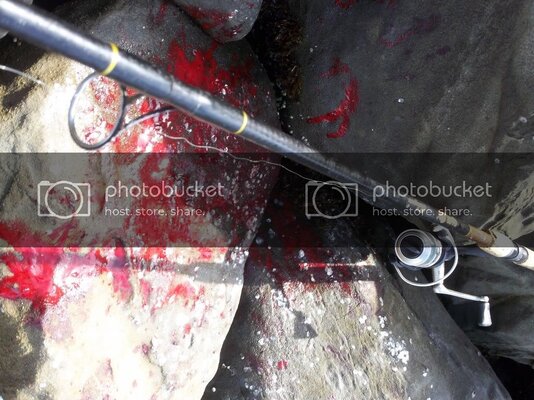 NWK