I have a Hewescraft which I can borrow but can't get the hang of docking it. MrGrumpFish was kind of enough to meet me at Hagg lake and give me some pointers on how to dock the darn thing. I must say it was a great confidence booster.
While we were there we decided to take in a little trolling for Trout before the zoo started, 1st jet ski on the water before 9am. 9 fish landed in the 8"-12" range with a 16" that spit the hook at the boat.
The real docking test was when we were leaving, the wind had picked up and there was a lot more company! I didn't hit anything but did deploy the reverse throttle move (Thanks Chris). Waited for what seemed like a long time in the queue to load the trailer, apparently 3 wide at ramp A isn't a usual occurrence, not quite like Warrenton during buoy 10.
Thanks for the help Chris and not laughing. I feel confident to have a few more people on board.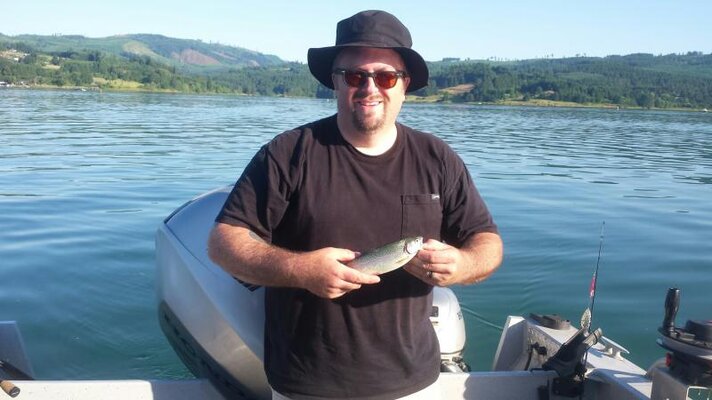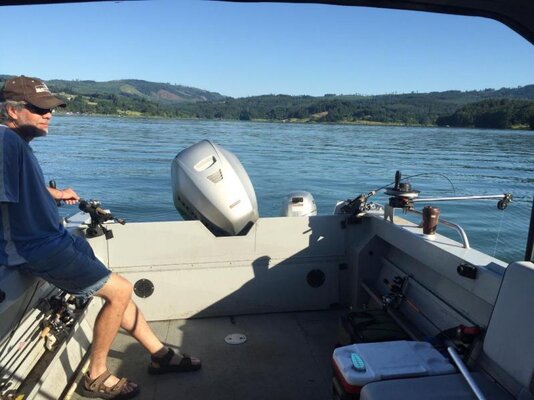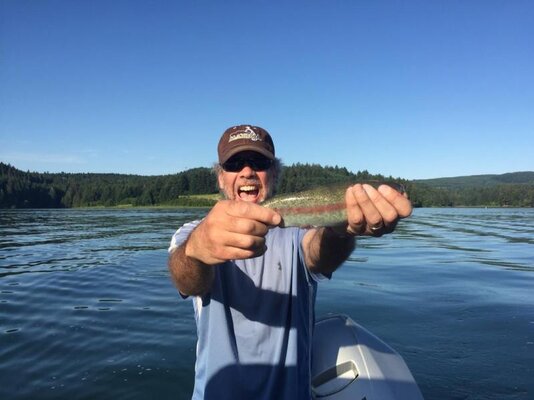 Serious "long arm" action!