Connected today, with a guy on Craig's list. I bought some really cool lures...some old school, and some more modern. I've been fishing, for 45 years (and buying, selling, trading, collecting lures). I've never seen any of these 5, until today.
Bottom is a copper Russelure, No. 2 & 5/8.
Middle is a nickel Hopkins, NO-EOL 4.
Upper Left is a brass inline Norman (or Nordman) Vibro 4 <made in England>
Upper Right is a copper Side Winder
Middle top is a Baby Bat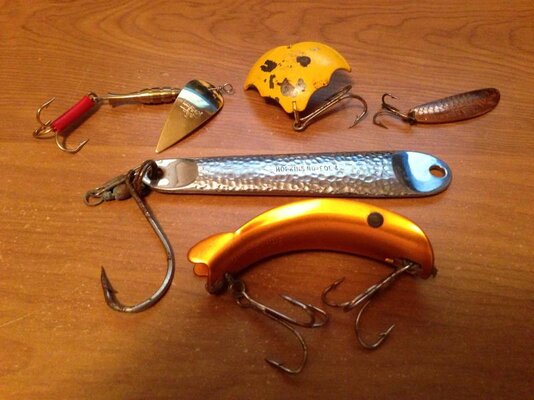 Here's the underbelly, of the Baby Bat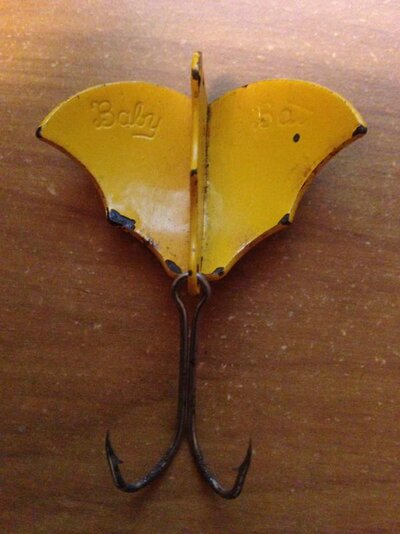 More old school (I think) Lures:
Bottom is a Nebco Tor-P-Do 2 (with a Copper underbelly...just like the Original Dardevle. I hope it works as well!!!)
Middle is simply called "The Fish Catcher" (actually stamped on it)...we'll see...LOL
Top is a Nickel Kamlooper spoon (it's a thick spoon with stamped metal...they don't do that in the factories of today)