Ok, full report time. I fished from roughly 10am until 7:30. I caught fish in the Clackamas, Collawash, Hot Springs fork, and one random creek. I don't know what the Fishing in Oregon book author was smoking, but "plentiful trout off good size are hooked" and "the average catch is 9 inches, with the occasional 15 incher" did not ring true for me. There were plenty of fish, I managed to catch probably 40ish or so but the average size was more like 6", with 8" being the beast of the day. Fish were caught on every dry I threw at them, parachute adams, elk hair caddis, large orange stimulator, red humpy, and some random ones I don't know the name of.
It's a beautiful area, and I started at the mouth of the Collawash and worked my way all the way up to Bagby Hot springs. Managed to see some boobies as well, startled a couple topless girls below the hot springs. The second highlight of the day was the 10 or so wild chinook I got to watch in the Collawash, I spent a good half hour just watching a pair spawn in the shallows. Does anyone know if the truck them above all the dams or do they have fish ladders to get them up higher?
Upper Clackamas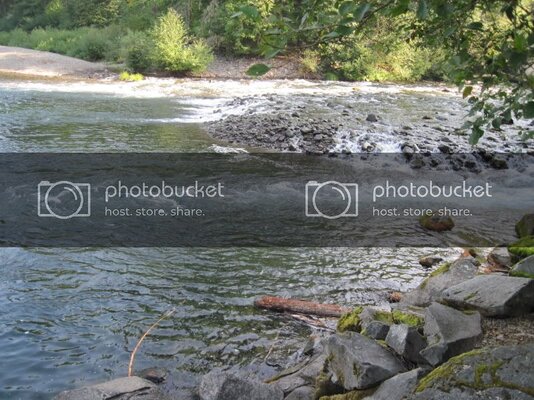 First fish of the day. All fish caught were rainbow.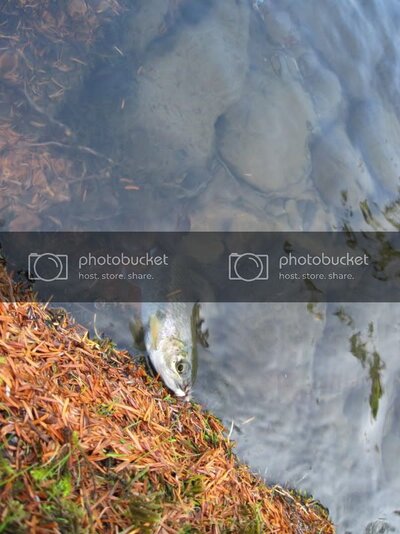 Chinook salmon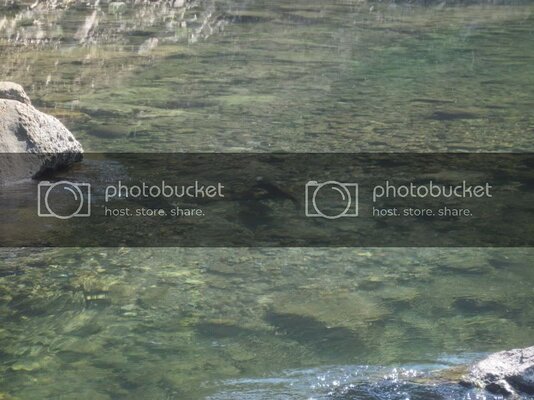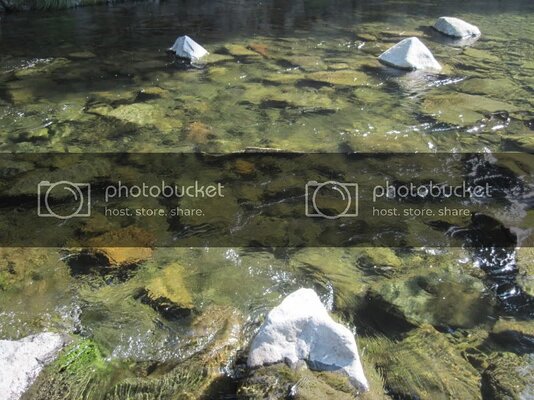 Spawning salmon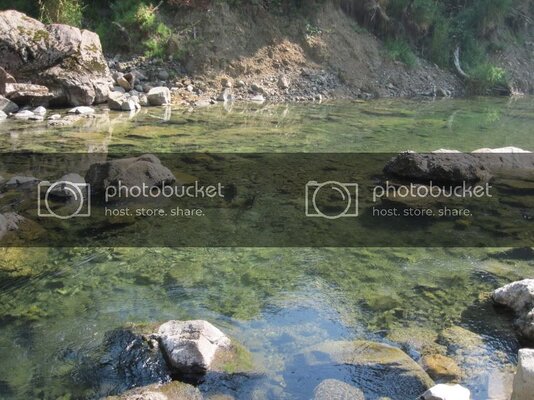 Digging the redd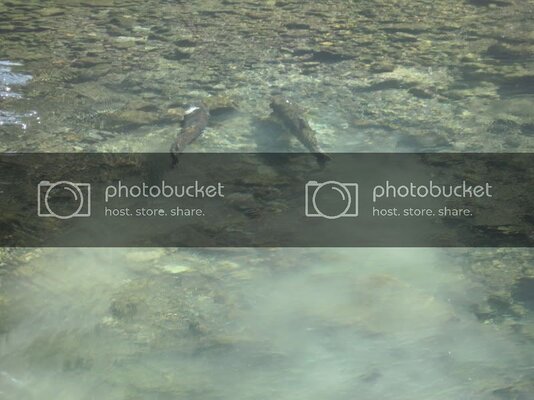 You can see one of the many trout that were waiting for lunch...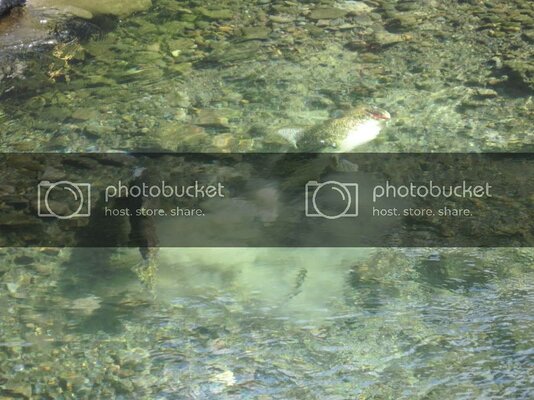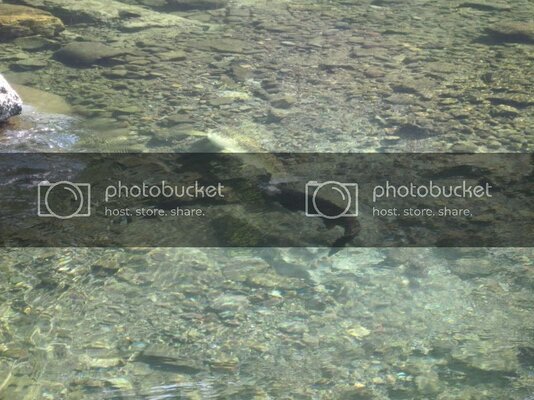 Average fish I got out of the Hot Springs fork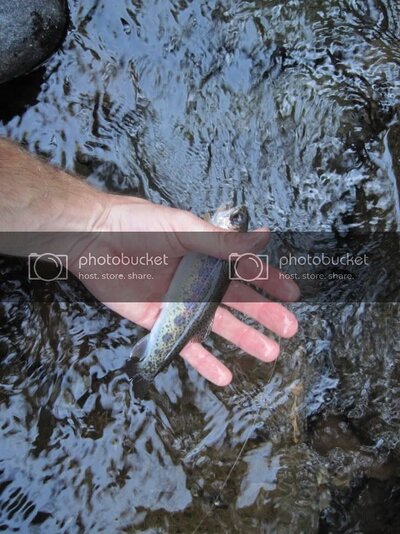 And where I got him
Under a random bridge I came across a bunch of dumped chinook from the ODFW nutrient enrichment program. They were "fresh" and couldn't have been dumped more than an hour or so before I got there. They probably came from the Dog Creek Hatchery on the Clackamas, and they all have their tails cut off for survey purposes.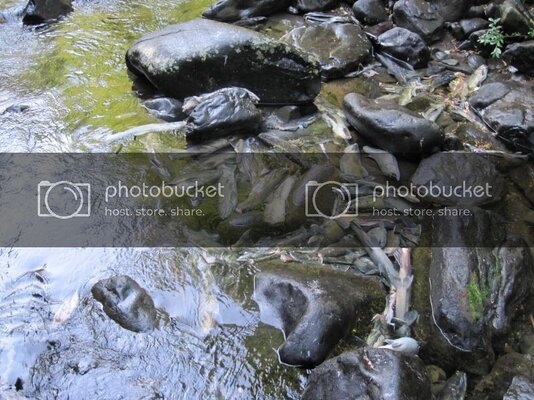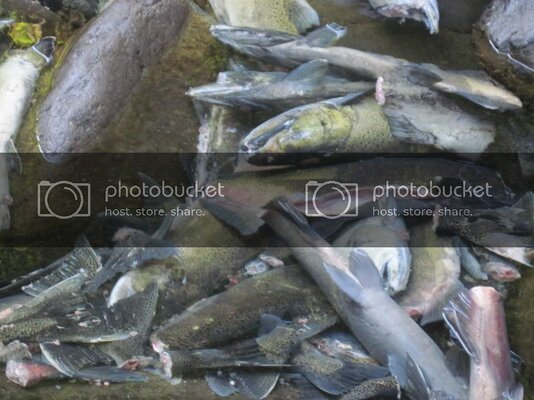 Bagby hot springs was a lot more popular than I would have thought at 6pm on a Tuesday. When I got back to my car there were 18 cars in the lot. It could be a nice place if it was a 10 mile hike in vs. a 1.5 mile hike. Plenty of graffiti and trash (both the human kind and the garbage kind). Place seems pretty run down with the private tubs not working. I just ate some dinner at the picnic table and hiked out. I'll probably go back, but I'll do it in winter when there is snow to help keep the people away.