Went up to astoria, oregon on the columbia in attempt to get some monster keepers. weather wasn't rainy but the wind was strong enough to push the waves in the air creating a mist effect...getting you wet.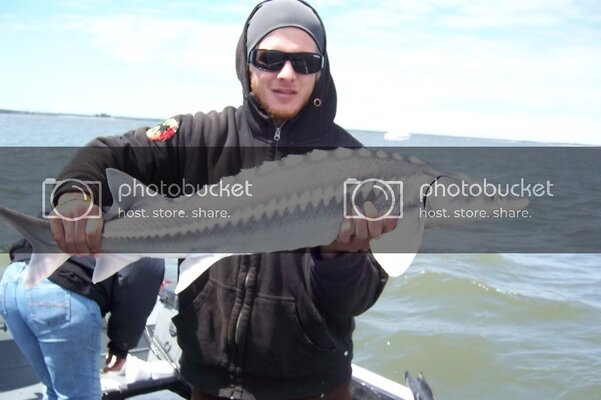 we pushed from spot to spot, looking for the ball of beasts, after catching 3 shakers we finally got into a decent fish, we got to see the size before we set the hook while it flailed out of the water, my friend got his first sturgeon to the boat aftet a great fight.........but she was a 1/2 inch shy of take home, so she was 40 1/2 inches being that we needed 41 inches.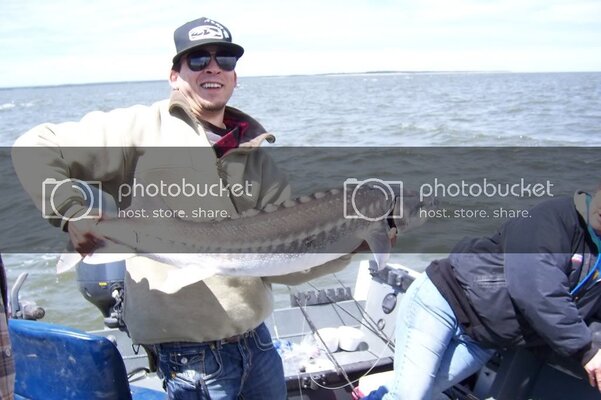 got into some more shakers....caught a good size flounder maybe 19 inches long......finally we had a keeper on the line...u can tell because they pull line and fight really hard. she measured 43 inches.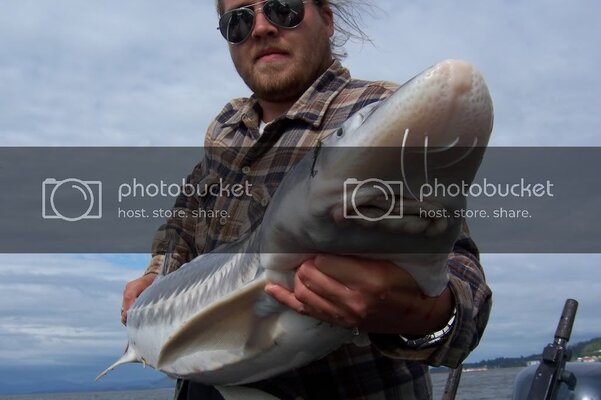 next fish was zingging line, putting up a great fight, knew we had a keeper size on....out pops a green sturgeon (indangered) it was so awesome looking, my first green sturgeon ever.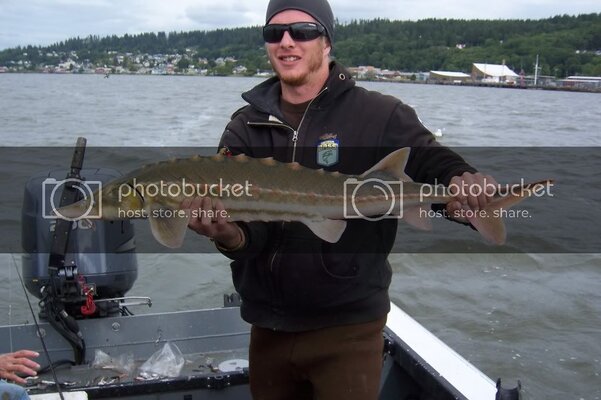 it was an amazing day on the water, started out slow but ended beyond strong.