RIGGINS, Idaho — Jagged teeth, a sharp fin and gills. An alarming creature was found on the banks of the Salmon River this week: a shark. Yes, you read that right.
Calls and emails came into Idaho Fish and Game on Tuesday afternoon claiming that a shark was found washed up on the shores of the river.
Fish and Game investigated. The creature turned out to be a salmon shark by the Shorts Bar boat ramp near Riggins.
"Every once and a while, something strange will come up, and they are usually around boat ramps where you can tell people chucked them out of their boat or easily could drive down and throw it out," Joe DuPont with Idaho Fish and Game told
EastIdahoNews.com
.
Salmon sharks
can grow up to 10 feet long and weigh up to almost 1,000 pounds. Salmon sharks like to feed on salmon.
However, they aren't found in Idaho.
"They don't live in freshwater. They live in saltwater only. They are found off of the Oregon and Washington coast all the way up to Alaska, kind of the northern Pacific," said DuPont. "They don't exist in Idaho unless they are in an aquarium."
DuPont wrote a
blog post
about the shark that was discovered, piquing readers' curiosity, but rest assured, the salmon shark does not live in the Salmon River, despite the name.
"There's a lot of people that fish off the coast for salmon and may have caught one (a salmon shark)," DuPont said. "I am sure somebody put it in a cooler, drove it there and put it out there for a laugh."
He said the salmon shark that was discovered was probably about 3 feet long and possibly 10 pounds. DuPont wrote in the blog that it would have been a great April Fool's joke.
"No worries about this new potentially scary species being in Idaho," he said with a laugh.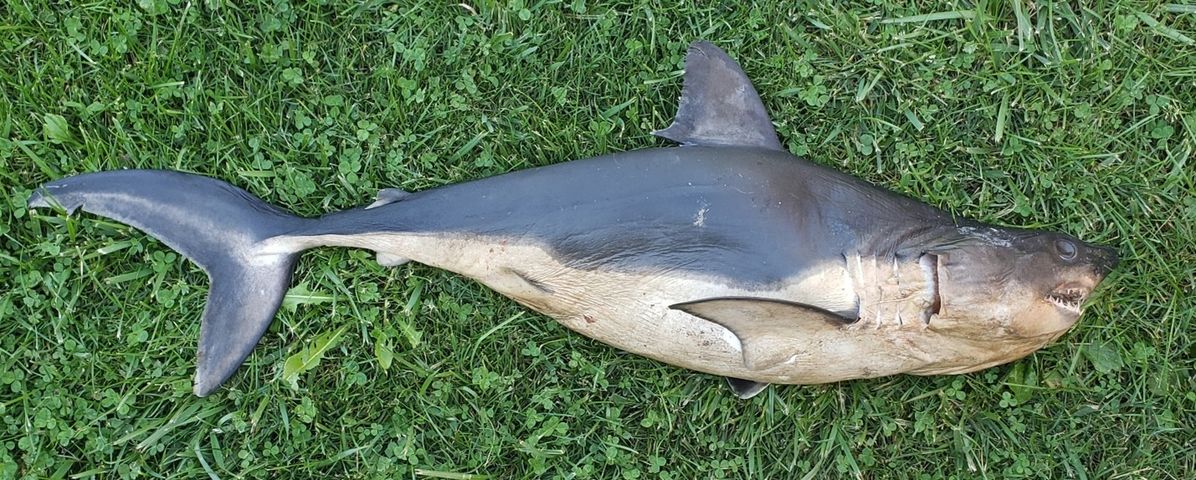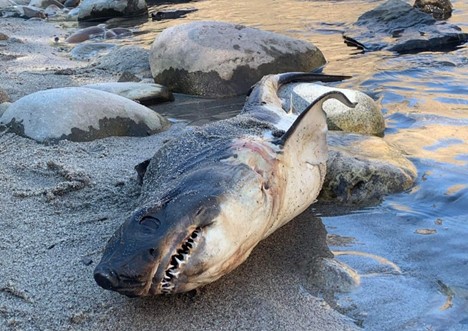 https://www.ksl.com/article/5071145...UBLZOC1NtfG4cQRmeOdiOCcFK2lBG18dfDSjUhPF17dkQ