Took my Niece and her Fiance' out to try to get them their 1st Salmon last Thursday. We headed up to the Sandy for what turned into a 6 mile, 10hr fish finding expedition. I landed 3 Hatchery and one hard fighting Native, my Niece landed 1, and her fiance lost 4. Ooops! My Niece fought her fish in the water, down the rapids on her Bumm, I had to take over, until she came out of the rapids then she landed it. To the amusement of the other anglers She never let go of the pole although she was swept down the rapids with the pole up in the air.:lol: I am glad we all brought extra clothes after that we all 3 were soaked! Here are the pics from that day. What a blast the Coho can be when they explode down the rapids.:lol: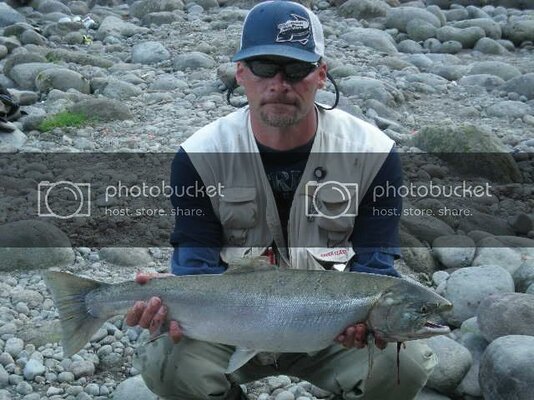 My 1st Hen!:dance: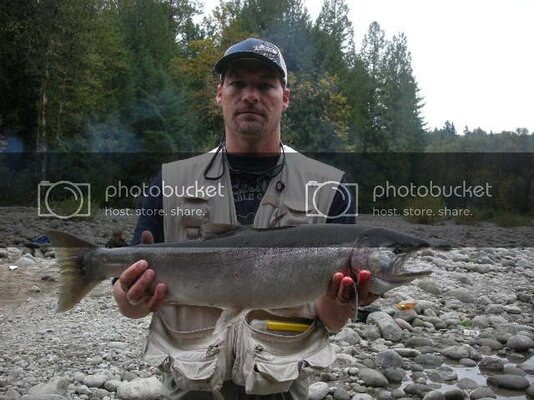 2nd Hen!:dance: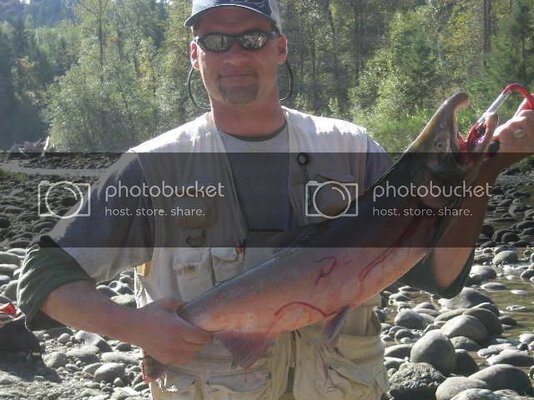 My Buck!:dance: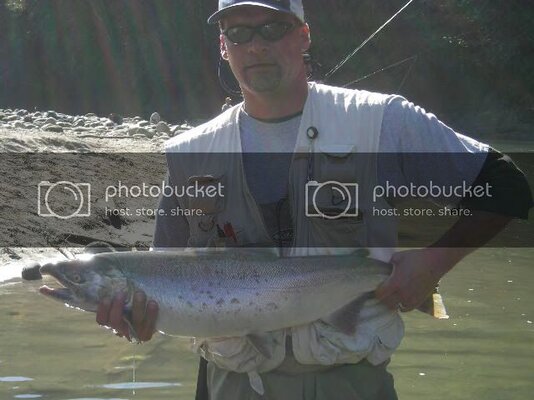 The beautiful Nate that I fought for 6 minutes with 8lb Leader!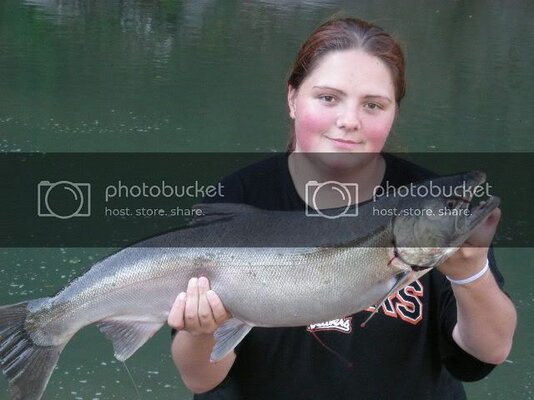 The Hen that kicked Butt! If you look at her head she fought so hard the hook ripped into her head and she was wrapped up 6 times in the line during the fight.:lol: What a fun day of fishing but i was tired from hiking and playing with the Coho! I will post some more from The Saturday trip we took! I have to give a shout out to Auto Fisher / Pop A Top Yarn, 2 were caught using his product and Big Dog / Dead Hook Tackle 1 was caught on his spinner. The other was caught using my home cured eggs.
Enjoy,
FF
Last edited: