skunk
Well-known member
Joined

Oct 28, 2009
Messages

828
Location
I wish this was a report about what a stud fisherman I have become, but its not. Its a tale of what could go wrong and didn't. After too many hrs and months of trying for a winter steelhead I finally have a success story. Today, after much deliberation I talked myself into getting out on the river for an afternoon of 'practice'. I took my float rod, and for no reason than I thought it was a good idea, my 6'6 bass rod with a browning casting reel. I got to the river and how cool, no one else was in sight. I set up with the float rod and after two casts doubt set in. Just a day like any other, nothing and now I'm discouraged. So I set that rod down and went about rigging a corkie and yarn set up. Something I have never tried exactly. Done similar on Eagle, but this was a bit different. Too much yarn, a too large corkie as I was later told, and probably not enought wt.
A guy and his son come set up about 50' above me, usual pleasantries about how slow the fishing is and they start a fire. The dad moves more upstream and I set about casting. Remember, I rock at casting, catching rocks, sticks, other peoples rigs, old trash, trash fish etc. So when my rig stops on the 5th cast, I become a little ticked. What, now I'm stuck and probably have to break and rerig. Set the hook and what the...it sets back, weird. Yank again, pullllllllll (long pull) back. What in the world in in the river that will pull back??? Never in my life expected a long steel rocket to come launching out of the river. Guy upstream yells 'fish on'...no duh, ooops he has one too. Huge native, breaks his reel, he's loving it. I suddenly remember...no net, not cooler, no knife, no waders uhoh!!! Well, I'll just enjoy...wait a minute my reel won't retrieve. O yeah, did I mention I have no idea how this reel works? Now I'm shaking, the fish peels off line in a downstream run and I can't get the reel to work!!! Needless to say I figured it out, wore the fish out, landed it with my own hand, and have finally...as they say...not given up!!!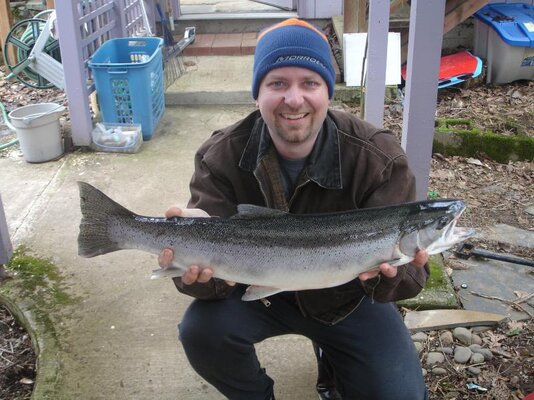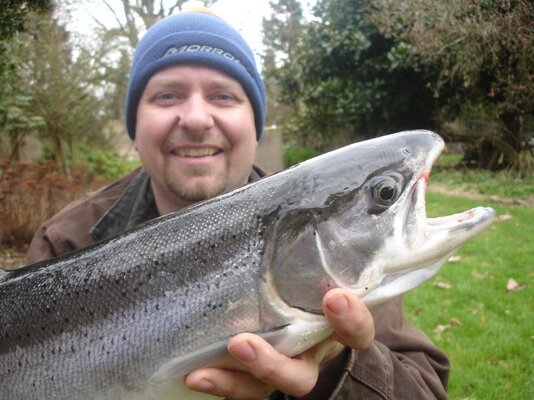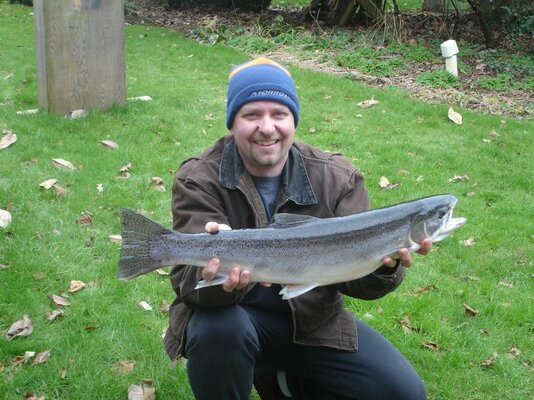 Sorry that was long winded, I am so pumped!!! Big thanks to all the info passed along and all the help on the river.