Well-known member
Most Featured
I hit the lower river out of George Rogers park on Saturday. The forecast for a calm morning and a windy Sunday pulled me off my normal Sunday fishing routine. I got to the river at daybreak and was a little dismayed by the lack of visible surface activity. I dusted off the area around the ramp with my topwater and I think that for the first time ever doing that I did not get a sniff. What is wrong with those stupid bass!
I decided to stick with the topwater for a while and I am glad that I did. It was not red-hot bite by any means but when they hit that bait they were out for blood. Knocking it in the air and catching it when it landed. Following it and hitting 3, 4, 5 times until the hooks stuck. The best was the 3rd fish which came up from below like one of those great white shark eating a seal videos and grabbed the bait is it jumped at least 2 feet above the surface with my lure in its mouth. I had to make quite a few casts between bites, but when they bit, it was almost terrifying. Their anger was palpable. On the occasions they did not impale themselves a followup with the swim bait is all it took.
I ended up with 10 bass on topwater for the day - which is more than normal - but it is because each time when I was getting close to putting that topwater down another hate crime was committed!
No giants but nice-sized fish again and again: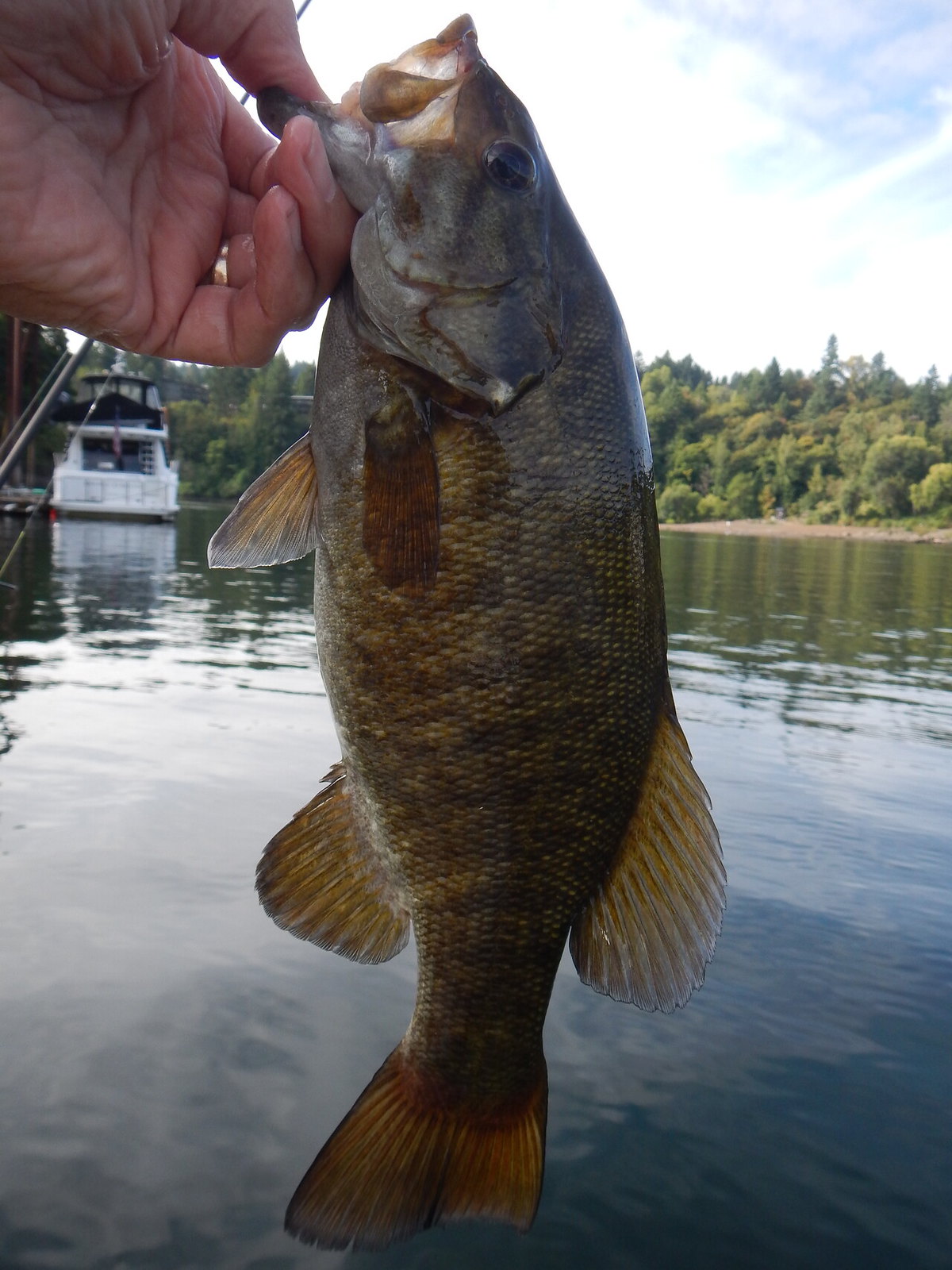 As fun as that was eventually the topwater bite slowed down and I tried throwing subsurface action baits like the reliable white swimbait, jerkbait and 1.5 crankbait. I was super tense as I chuckled to myself when I switched to these baits. I was NOT chuckling when they were routinely ignored. These baits have been money for the whole summer. Maybe the bass react differently when they go back to "school"
After spinning my gears, really the gears on my reels were spinnng, I decided that I need to just hunker down and go to soft plastics. I had two spinning rods set up: one with a drop shot with a pretty heavy chunk of lead and the other with a Ned rig on a 1/10oz weedless (rockless) jig head. For most of the rest of the day I moved from hump to point to finger and if I marked fish in deeper water I drop-shotted them and if I fished the tops of those structures I cast with the Ned rig. It was a pretty deadly one-two punch.
I caught as many fish as I desired once I dialed in these patterns. I spent a good bit of the day cruising around with my new to me transducer. It has better resolution side-imaging, which I got to test on the upper river and more power which I got to put to the test in the 130'+ water around George Rogers. That is the first thing I have ever bought off a fishing forum and man was it a good purchase. New in box for 1/3 the price from a retailer. I loved my old transducer, but that was puppy love compared to what I feel now
The fish on the soft plastics were all really fat: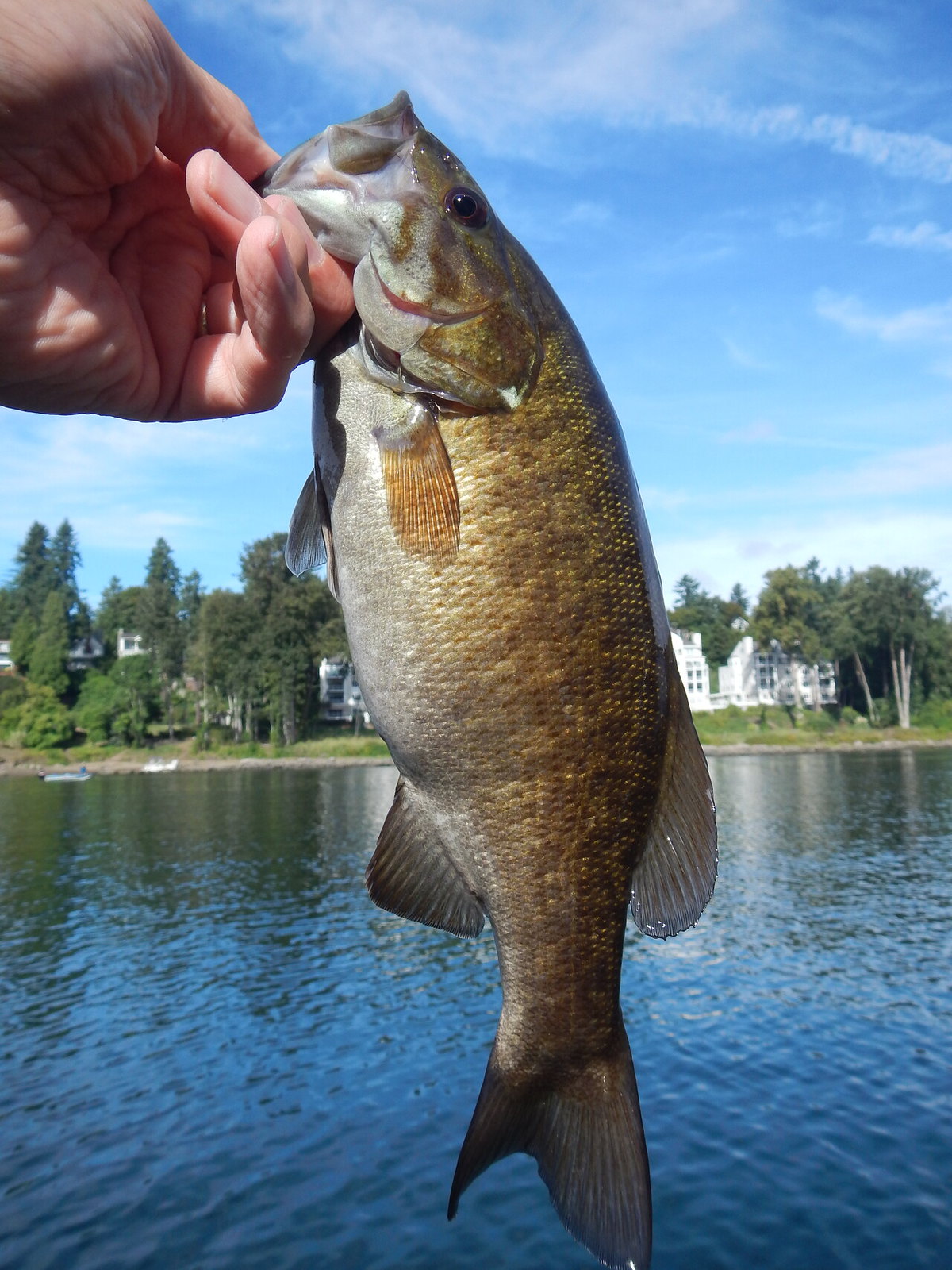 If only I had some kind of sign as to what they were feeding on: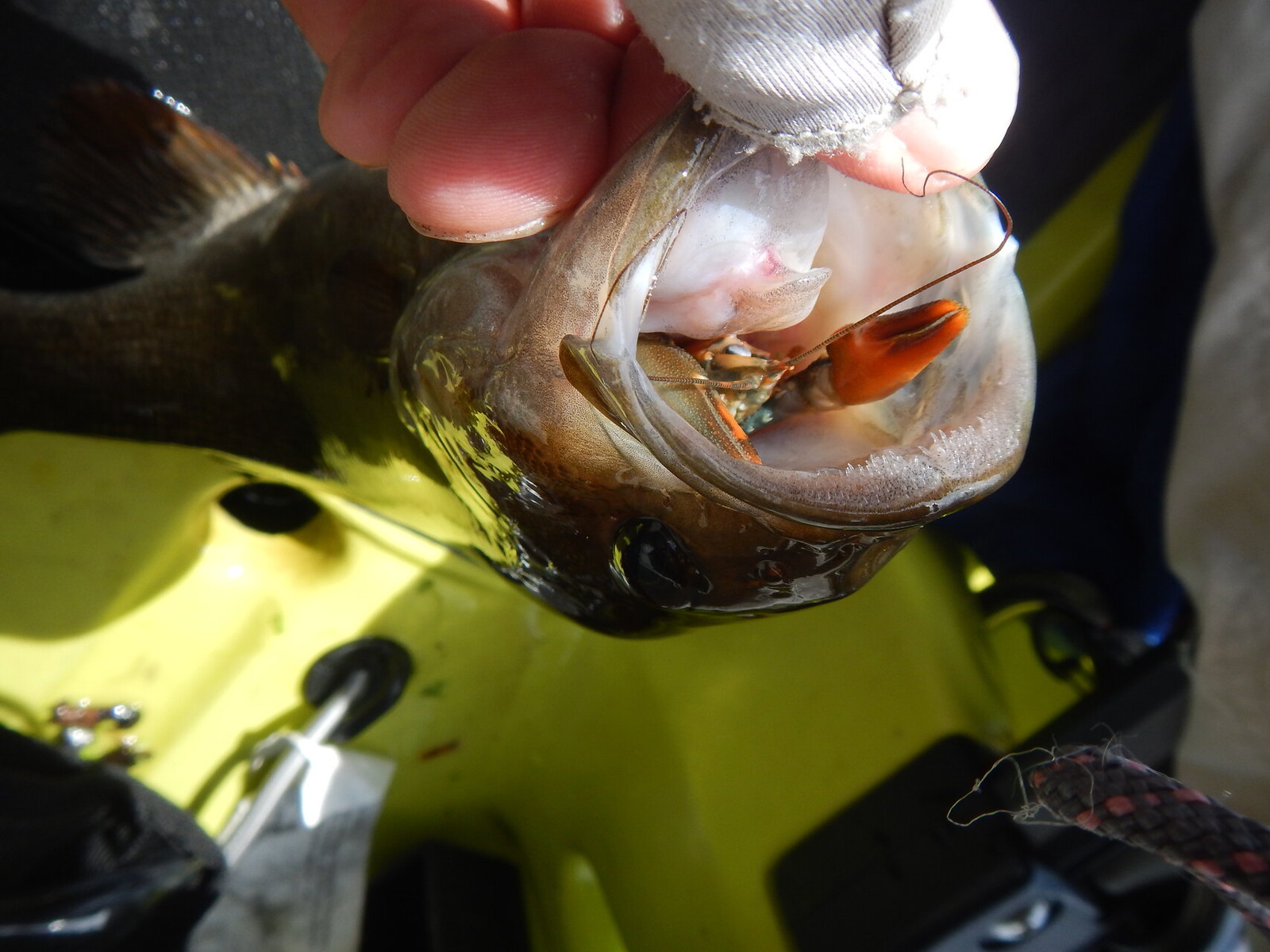 Just any kind of sign
I did decide to give a vibrating jig a try once again. I have half-heartedly tried them a few times this summer but I had some confidence now: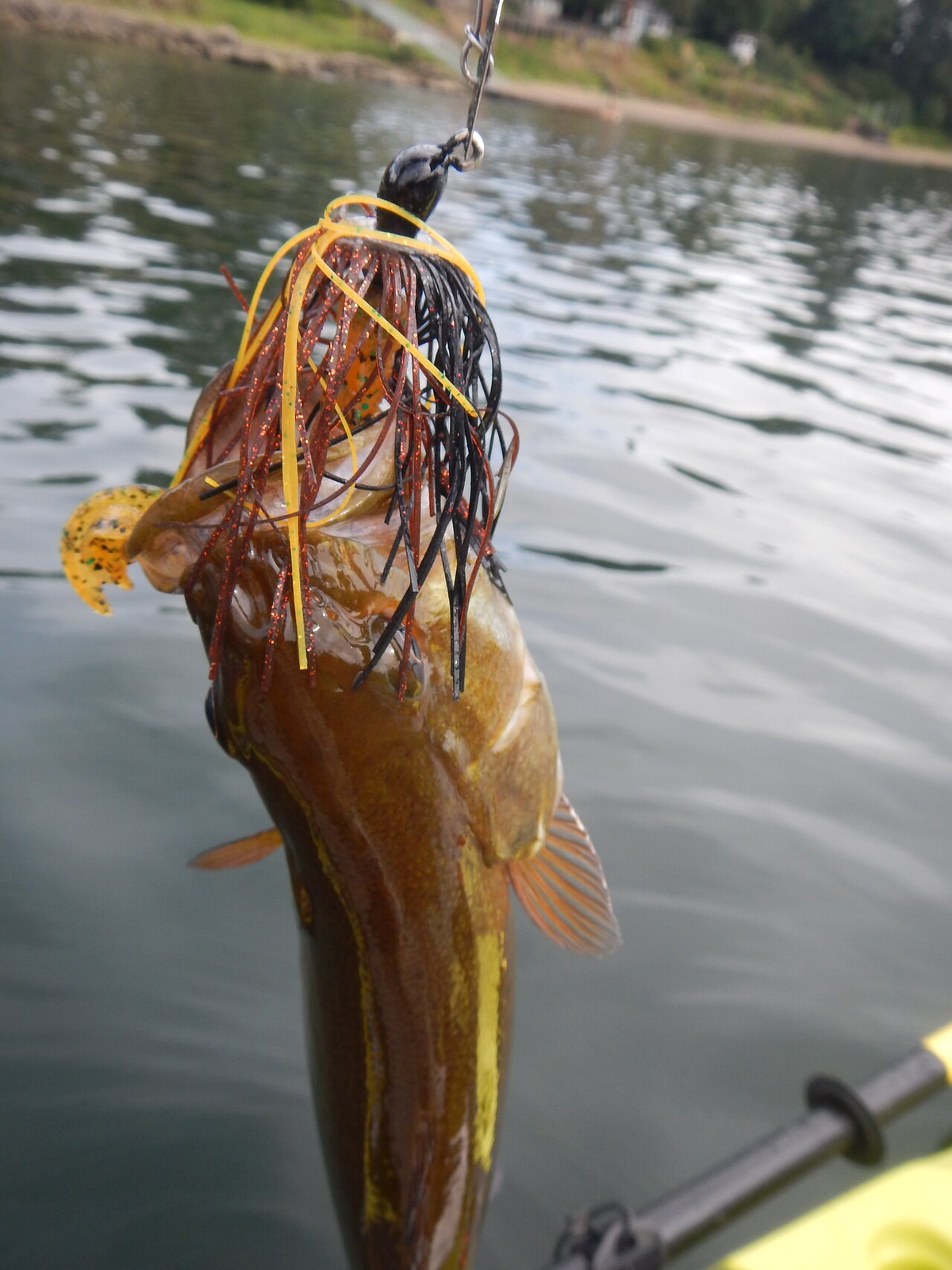 No monster for sure, but it felt good to break the ice. I fished to for a while and then went back to my old one-two punch. At my furthest point upstream I caught one of my better fish off a spot that I know and love.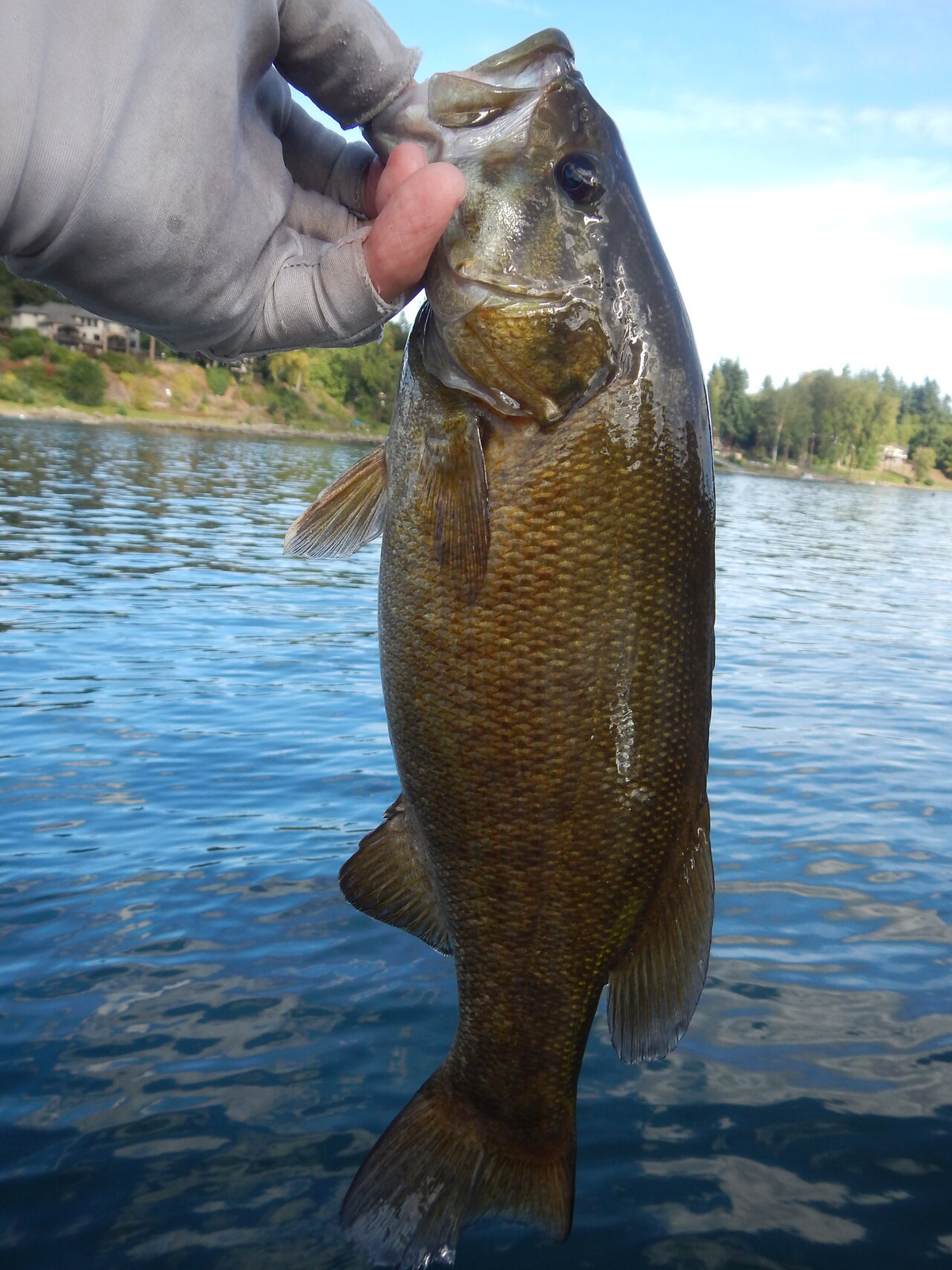 I ended the day with a ton of bass. The interesting thing is that I caught at least a dozen pikieminnow including one pig that had to be North of the 3 pounds. It was my first trip this summer when I had caught more than just a few. Usually the bass would stop biting then I would catch a pikieminnow or two off of a spot that was producing. Makes me feel like bass are the dominant predator.
Eventually, I decided to just put the pedal to the metal and zoomed the 2 miles back to the ramp. It was just another beautiful day on the treasure we call the Willamette river. I caught a ton of fish and might have spent some time searching for and finding sturgeon with my FF. I think it is time to start the sturgeon/bass trips. The sturgeon looked hungry on the FF