Decided to just do one good fall trip to the Siuslaw this year. Looks like we picked a good couple of days ....well at least the first day. We got to the water late Monday morning and found a good bobber hole right above the mouth of sweet creek. When we arrived there were only a couple of boats in this hole but it looked good and we were marking fish. We fished it a while then moved down river a bit. We were about to move down river when we saw a guide hook one so we decided to move back up to the main hole...we had it to ourselves at this point. Finally, about 1:30 my bobber takes a dive....fish on ! At first it felt like either a weak darkie or a jack - then he takes of. When i first saw him i about s#it. My biggest till this point was 38 lbs but this sucker looked way bigger than that...of course in the adrenalin moment im goin " over 50 ! " lol....So we finally got that sucker netted ( good job to my cuz by the way...thats a fish you dont wana lose at the net) So we fish another hour and a half moving back to the top of the hole...second cast- bobber down again. This fish wasn't playing around....he blazed...multiple times. I saw him and he was a bit smaller than the first but this fish was HOT ! I think it was the longest fight i have had with a nook so far. I dont kid when i say it took nearly 15 min to land the second fish. My cuz said that i had actually said " im tired of fighting this " lol. It was a long work week and i was tired as hell. Anyway , we got it in and i was just tripping. Two hogs in one day...no way. Both fish were a little colored- bronze - but they both fought hard, their bellies were firm and the roof of their mouth was pink so i knew they would be good...bright orange meat ! Both fish were caught on Mazamas fishing proshop TNT KRILL eggs. Dave talked them up and he was right. Straight eggs no scent , no shrimp. We were setting our bait deep....the first fish bit at 18'. And as a side note - i was using a cheap 7' Shakespear white tiger rod i bought a few years ago for like $24 and a Shakespear spinning reel of about the same price. Performed flawlessly. I lined up with 25lb Berk big game clear mono and used petroleum jelly as a floatant....im done with braid.
Never weighed the fish because we got into town late and freddies had only cheesy fish scales. Stayed in Florence monday night at Three Rivers. Well worth it. Oh well, all i know its they were hawgs. I know the bigger was bigger than my 38lb.I dont usually brag here anymore but i thought this was worth it. Hers a few pics. Enjoy !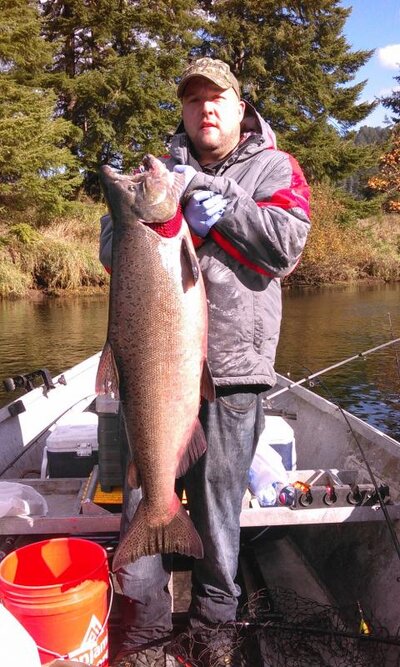 Notice my glove missing a finger and its stuck to the fish. Im allergic to these suckers when they are raw. My hands are on fire as i type .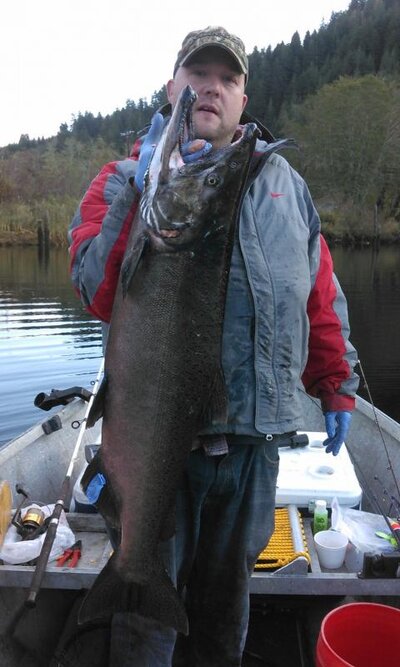 double hawgs, double chin lol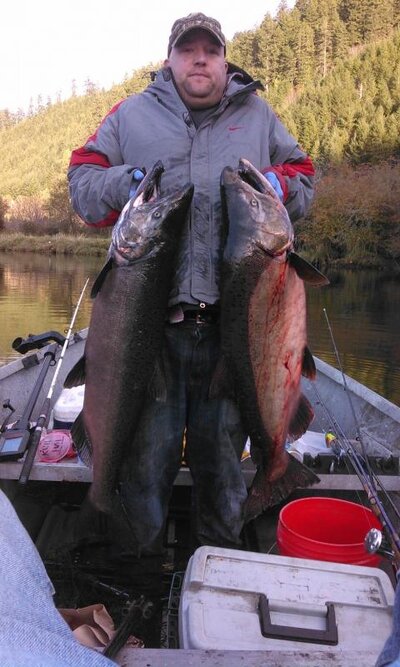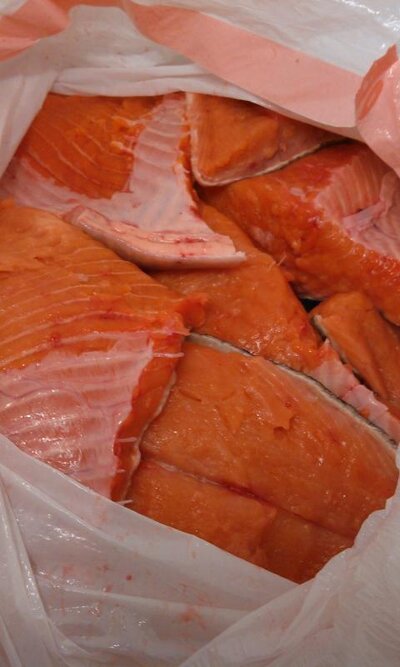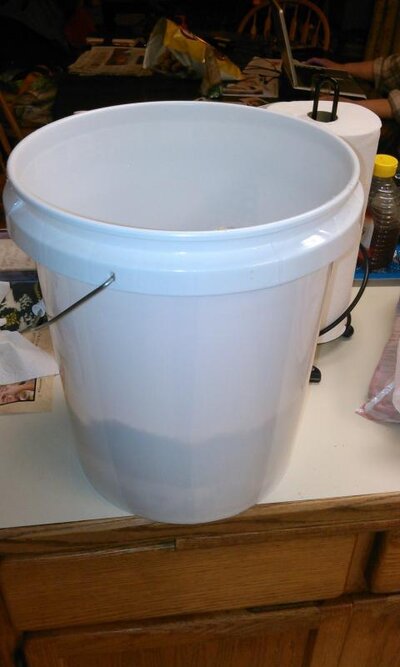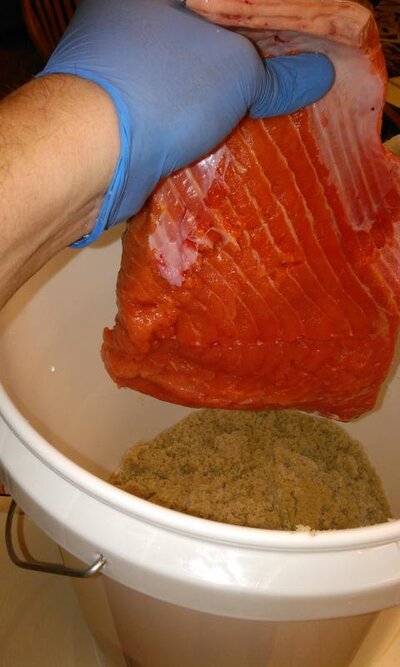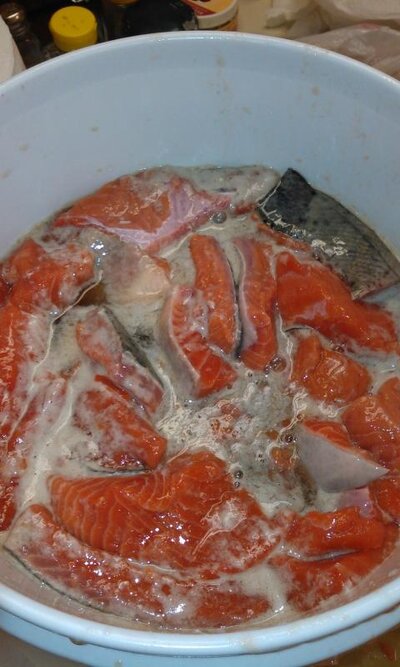 5 gallons of brine and fish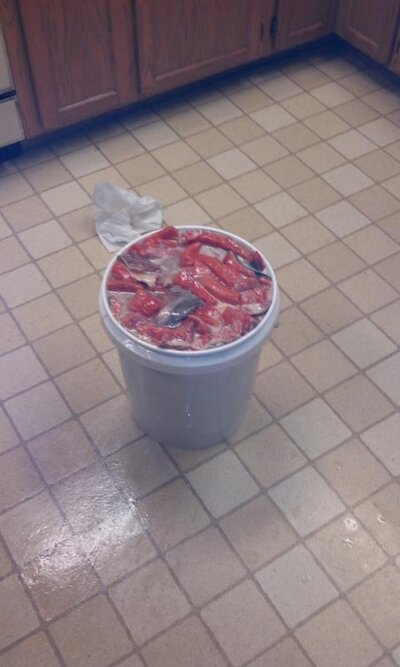 Yep, the cheapo got it done. I have better rods but i used this instead.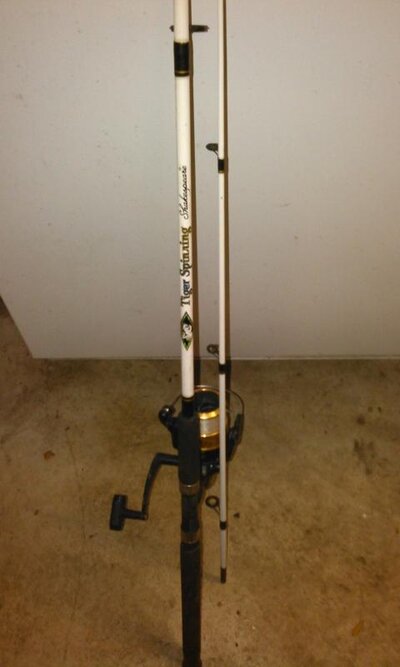 Last edited: